Relax and enjoy your service in our private treatment rooms, complete with heated tables, customized aromas and products, and the focus entirely on you!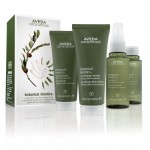 CUSTOMIZED AVEDA FACIAL
(One hour and fifteen minutes)
$90
Restore healthy balance to your skin with a customized facial for your skin's specific needs, using personalized products, essential oil aromas and facial techniques. This service is fully customized for all skin types and concerns and features professional only products. This rejuvenating facial encourages the skin's visible improvement and radiance. Customized massage technique to balance your own nature.
PERFECTING PLANT PEEL FACIAL TREATMENT™
(Twenty to twenty-five minutes)
$65
A botanical cleansing of the skin followed by Aveda's Perfecting Plant Peel™. This treatment has been proven to perform like a 30% glycolic peel, but without the redness and irritation. This peel refines the skin holistically as an alternative to a chemical approach.
Add the Perfecting Plant Peel to any facial for $45.
RESTORATIVE EYE THERAPY
$20
A soothing, restorative add-on to any of our facial treatments. Refresh and renew your eyes with an Ayurveda-inspired treatment that helps skin boost its natural collagen production, minimize the appearance of lines and wrinkles, and reduce the appearance of puffiness and dark circles. Ayurvedic tradition believes these eye concerns are related to blockages in the marmas—vital energy centers in the body. This experience for eyes includes our revolutionary marma eye massage to help relieve tension and visibly revitalize the skin around the eyes.
AVEDA BACK TREATMENT
(Forty-five to fifty minutes)
$60
Unique deep cleansing for the hard-to-reach areas of the back, neck, and shoulders. Cleansing, hydrating or removing of impurities will leave the skin soft and smooth. Also a great tension release.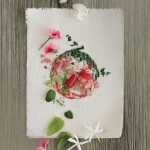 COSMETIC APPLICATION
(Thirty minutes)
$35
For those special occasions.
COSMETIC LESSON
(One hour)
$60
Step-by-step guidance, or book seasonally to update your color palette.
BROW OR LASH TINTING
(Twenty minutes)
$27
Vegetable, plant based tint that lasts 3-4 weeks.
All prices subject to change.